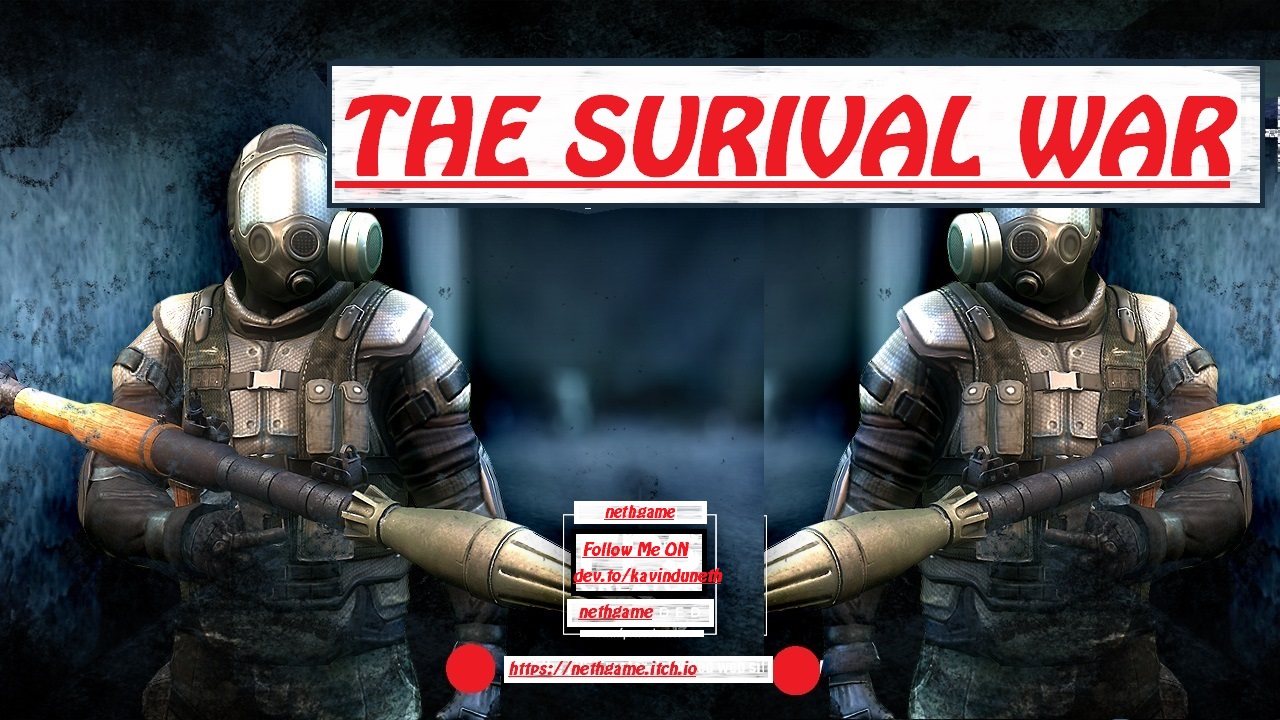 Survival war
A downloadable game for Windows
Visit My official website:-
--------Download instruction-------
1.Download the game.zip file and extract it.
2.if you want to see the shortcuts. you can double click on the shortcuts.txt file.
3.To run the game double click on the ttp.exe file.
-----System requirements----
1.CPU:-Quad core cpu.
2.Ram:-4 GB ram or higher
3.System type:--64-bit operating system, x64-based processor

-----Zip Password is :- 456----
Write a comment about this game
Comments
Log in with itch.io to leave a comment.
Great fps game. very interesting
Please write a comment about this game😊🙏